Autoimmune diseases often affect different systems in the body, which may mean the need to consult with different medical professionals.
If you have been diagnosed with an autoimmune disease, ask your healthcare provider if you may need to see a specialist or therapist. If your autoimmune disease is associated with skin symptoms, your doctor may refer you to a dermatologist trained to treat skin conditions.
When your healthcare provider suspects or diagnoses an autoimmune disease affecting a specific system in your body, they may refer you to a specialist who has been trained in the treatment of autoimmune diseases. Because autoimmune diseases can affect almost any system in the body, most doctors have treated patients with these conditions from time to time.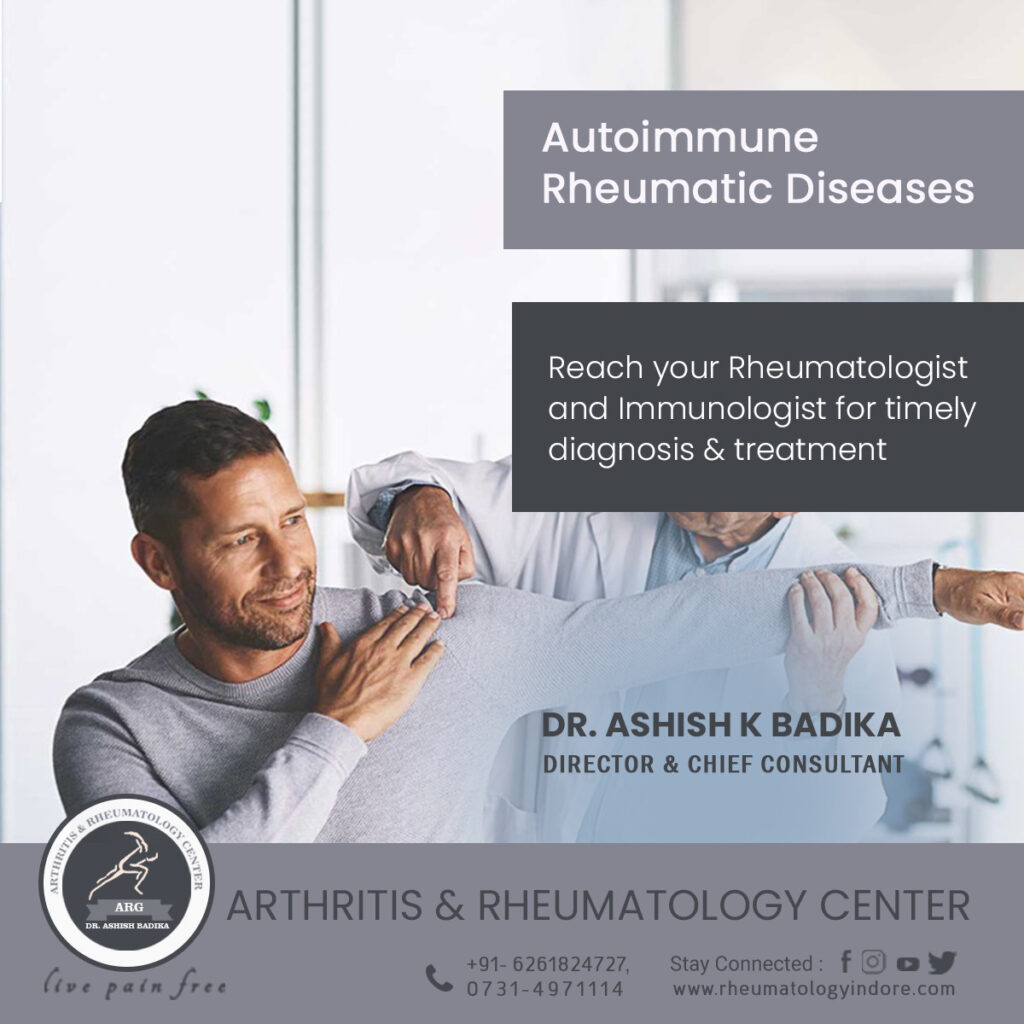 Autoimmune conditions treated by an allergist or immunologist include primary immune deficiencies and auto-inflammatory syndromes.
People with rheumatoid arthritis should see a rheumatologist, a doctor trained in treating arthritis and related diseases. Rheumatologists specialize in the diagnosis and treatment of musculoskeletal diseases and autoimmune diseases (rheumatism).
You must visit your doctor who can advise you for the specialist you may need to go for further diagnosis and treatment
Dr. Ashish K Badika has 3 years of advanced training in Rheumatology and Clinical Immunology including 2 years Post Doctoral.
He has extensive exposure to Systemic Autoimmune Disorder (Rheumatoid arthritis, Psoriatic arthritis, Seronegative spondyloarthritis, Systemic lupus erythematosus, Scleroderma, Gout, Myositis, Sjogren's Syndrome, Vasculitic conditions, and Paediatric rheumatology disorders).