To avoid long-term consequences and disability, rheumatoid arthritis must be treated early. Disease-modifying anti-rheumatic medications, novel biologic medicines, and techniques of switching between them are all discussed in newly reported guidelines with new, more aggressive treatment plans.
However treatment for RA varied depending on disease severity from early to established, both guidelines set therapy goals to target low disease activity or remission while maintaining performance and management of pain. Conventional disease-modifying anti-rheumatic medicines are favoured and should be started as soon as possible following diagnosis, ideally within three months of the beginning of persistent symptoms.
Nonsteroidal anti-inflammatory medications (NSAIDs) and glucocorticoids are helpful for clinical and functional improvement, particularly during flares.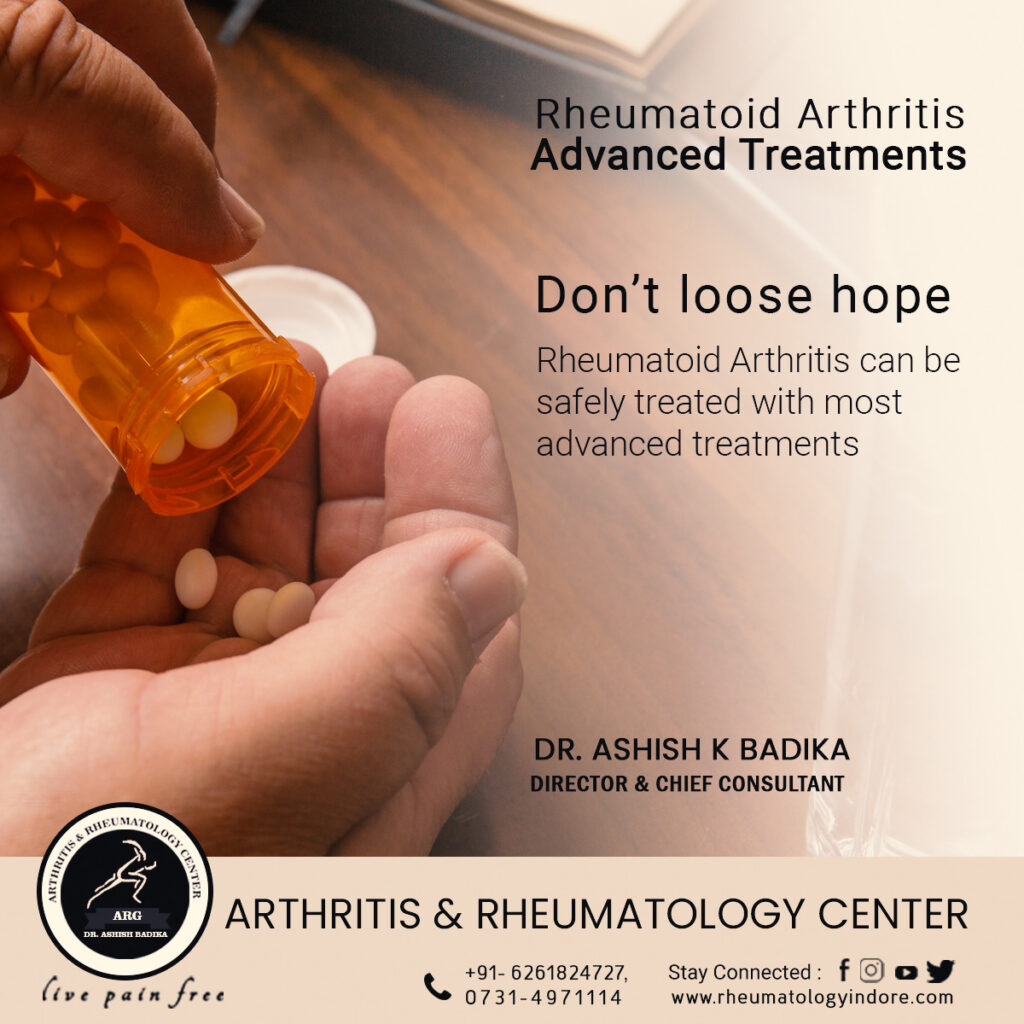 Antitumor necrosis factor (anti-TNF) medications and non-TNF agents are the two types of biologicals used to treat RA. Small molecules (JAK kinase inhibitors) are also another class of drugs used for the treatment of RA.
Cost, dose frequency, patient desire, and insurance protocol are all factors that influence medicine selection. If a patient does not respond to one biological treatment, evidence justifies switching to another.
Rating scales, disease activity scores (DAS), clinical status, and laboratory follow-up are used to assess treatment response. Patients should be closely supervised by their doctors.
Dr. Ashish K Badika has 3 years of advanced training in Rheumatology and Clinical Immunology including 2 years Post Doctoral.
He has extensive exposure to Systemic Autoimmune Disorder (Rheumatoid arthritis, Psoriatic arthritis, Seronegative spondyloarthritis, Systemic lupus erythematosus, Scleroderma, Gout, Myositis, Sjogren's Syndrome, Vasculitic conditions, and Paediatric rheumatology disorders).