A well-functioning immune system protects the body against disease and various infections. When the immune system fails, it starts destroying healthy cells, tissues, and organs without any purpose, or we can say mistakenly. These attacks, known as autoimmune diseases, have the ability to damage any region of the body, compromising bodily function and potentially posing a life-threatening hazard.
There are more than 100 autoimmune diseases. Some are well known to us, such as type 1 diabetes, multiple sclerosis, lupus, and rheumatoid arthritis, while others are rare and difficult to diagnose. With unusual autoimmune diseases, people may suffer years before getting noticed about the internal damage with no proper diagnosis due to lack of understanding. While most of these diseases have no cure or treatment, some diseases need close monitoring and may require lifelong treatment to ease symptoms.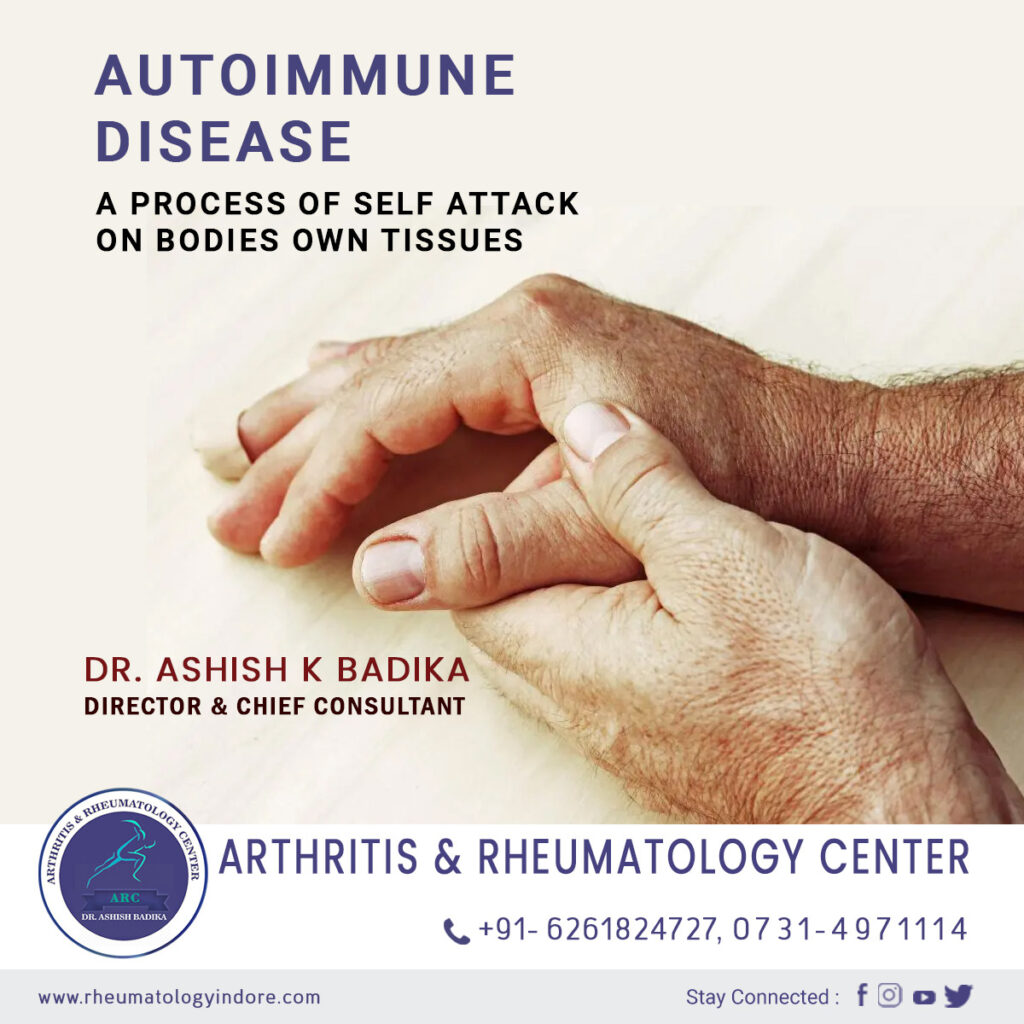 Autoimmune diseases are affecting more people for reasons unknown. Likewise, the causes of these diseases remain a mystery.
Studies indicate that these diseases may be the result of interactions between genetic and environmental factors. Even lifestyle has increased the chances for these diseases. Some studies also indicate that gender, race, and ethnicity characteristics link for developing an autoimmune disease. Autoimmune diseases are more common when people are in contact with certain environmental exposures also.
One must be cautious of such diseases and must have a regular visit to their known physician & get the check-up done for such diseases.
Dr. Ashish K Badika has 3 years of advanced training in Rheumatology and Clinical Immunology including 2 years Post Doctoral.
He has extensive exposure to Systemic Autoimmune Disorder (Rheumatoid arthritis, Psoriatic arthritis, Seronegative spondyloarthritis, Systemic lupus erythematosus, Scleroderma, Gout, Myositis, Sjogren's Syndrome, Vasculitic conditions, and Paediatric rheumatology disorders).