For a rheumatoid arthritis patient, it becomes more important to take care of the heart. Rheumatoid Arthritis makes patients are more likely to get heart diseases or have a heart attack.
But if some simple steps are taken by an RA patient, the chances of heart attack can be reduced.
If heart disease runs in the family, discuss with your doctor.
Avoid/stop smoking.
Minimize salt and saturated fats.
Avoid foods made up of or includes Trans fats.
Physical activity as advised by your doctor.
Regular check-ups and tests must be done.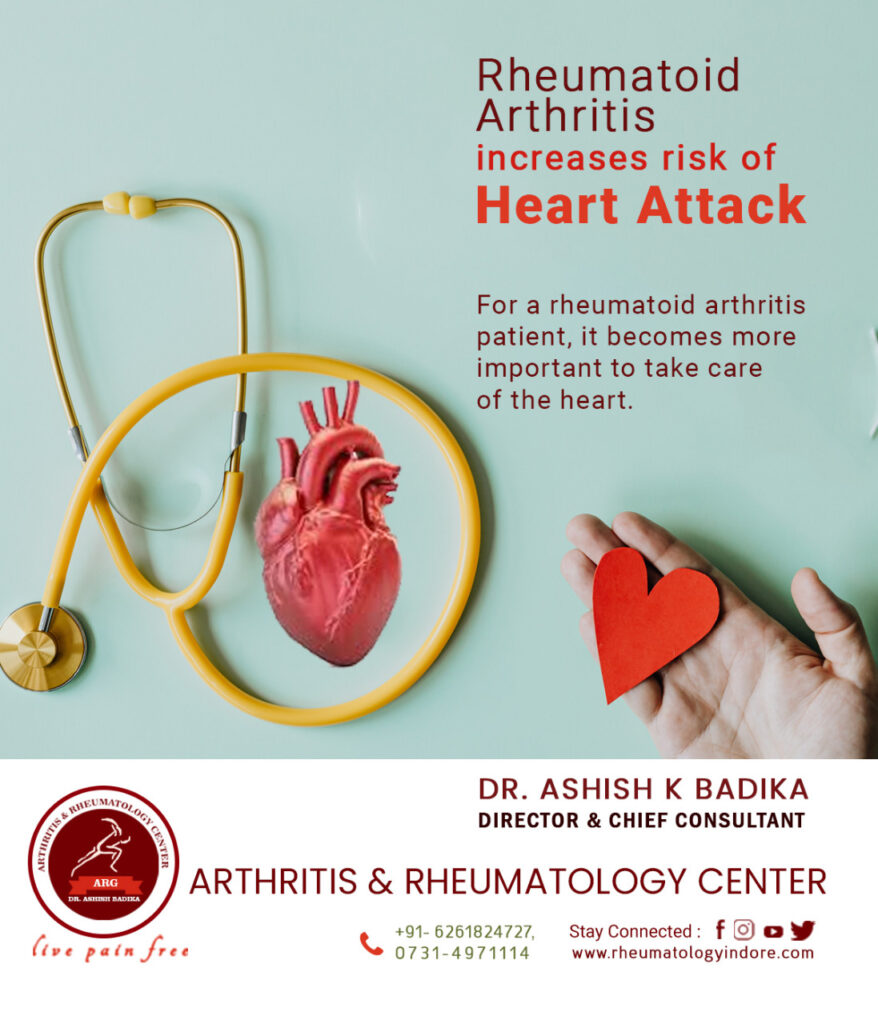 Cigarette smoking is hazardous for your heart and might aggravate RA. Quitting can be difficult, so ask your doctor what would help you break the habit.
Your physician can advise you on whether your drugs and dosages are appropriate for your heart health. If you have other illnesses that increase your risk of heart diseases such as high cholesterol, diabetes, or high blood pressure, your doctor may suggest additional medications as well as lifestyle adjustments.
Dr. Ashish K Badika has 3 years of advanced training in Rheumatology and Clinical Immunology including 2 years Post Doctoral.
He has extensive exposure to Systemic Autoimmune Disorder (Rheumatoid arthritis, Psoriatic arthritis, Seronegative spondyloarthritis, Systemic lupus erythematosus, Scleroderma, Gout, Myositis, Sjogren's Syndrome, Vasculitic conditions, and Paediatric rheumatology disorders).