There are many medications your doctor could consider using for the treatment of your Joint pains in Rheumatoid Arthritis. Acetaminophen, Celecoxib, Etoricoxib,  Etodolac, Indomethacin, Ibuprofen, Naproxen, Diclofenac &  Aceclofenac are some of the drugs which help in managing pain, swelling, and stiffness.
Pain killers are also called Non-Steroidal Anti-Inflammatory Drugs (NSAIDs). These medicines are usually taken by mouth in pill form, but there are a number of topical creams and injections that can be used to reduce arthritis pain.
Pain killers help relieve rheumatoid pain but do not affect the cause or control the disease hence other types of medication are prescribed along with it depending on the patient's condition.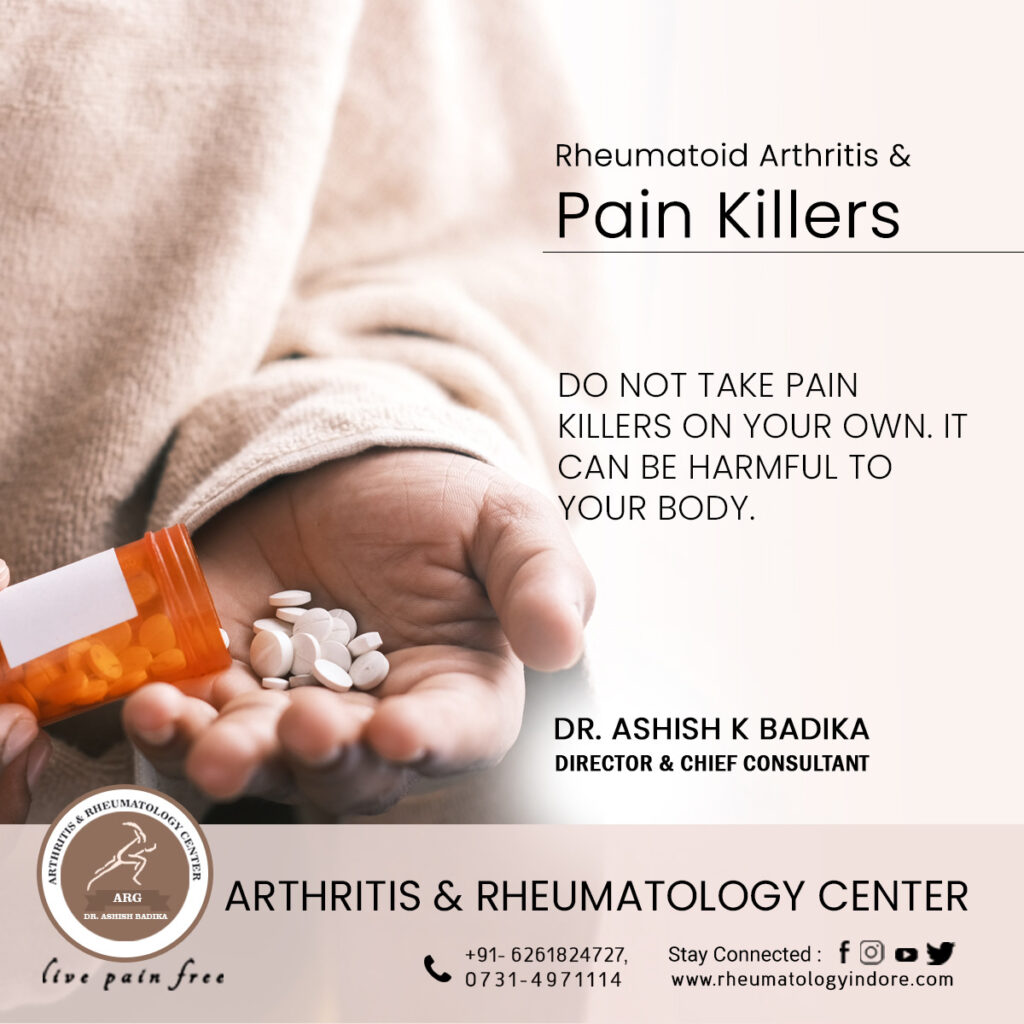 Pain killers can not be used for long-term treatment otherwise they can cause various harmful side effects on important parts of the body as the liver, kidney, stomach, etc.
Do not take painkillers on your own and let your doctor decide when to start and stop.
Dr. Ashish K Badika has 3 years of advanced training in Rheumatology and Clinical Immunology including 2 years Post Doctoral.
He has extensive exposure to Systemic Autoimmune Disorder (Rheumatoid arthritis, Psoriatic arthritis, Seronegative spondyloarthritis, Systemic lupus erythematosus, Scleroderma, Gout, Myositis, Sjogren's Syndrome, Vasculitic conditions, and Paediatric rheumatology disorders).