Many people believed for a long time that taking painkillers is the only treatment for arthritis. But that's not true. In fact, repeated use of these medications for the long term without a doctor's advice can harm your stomach, kidneys, heart, and other parts of the body.
Taking painkillers won't protect you from getting joint deformities. It can just give temporary relief in pain symptoms. Since pain killers are easily available medicines over the counter many patients take them for a long time before they reach a Rheumatologists.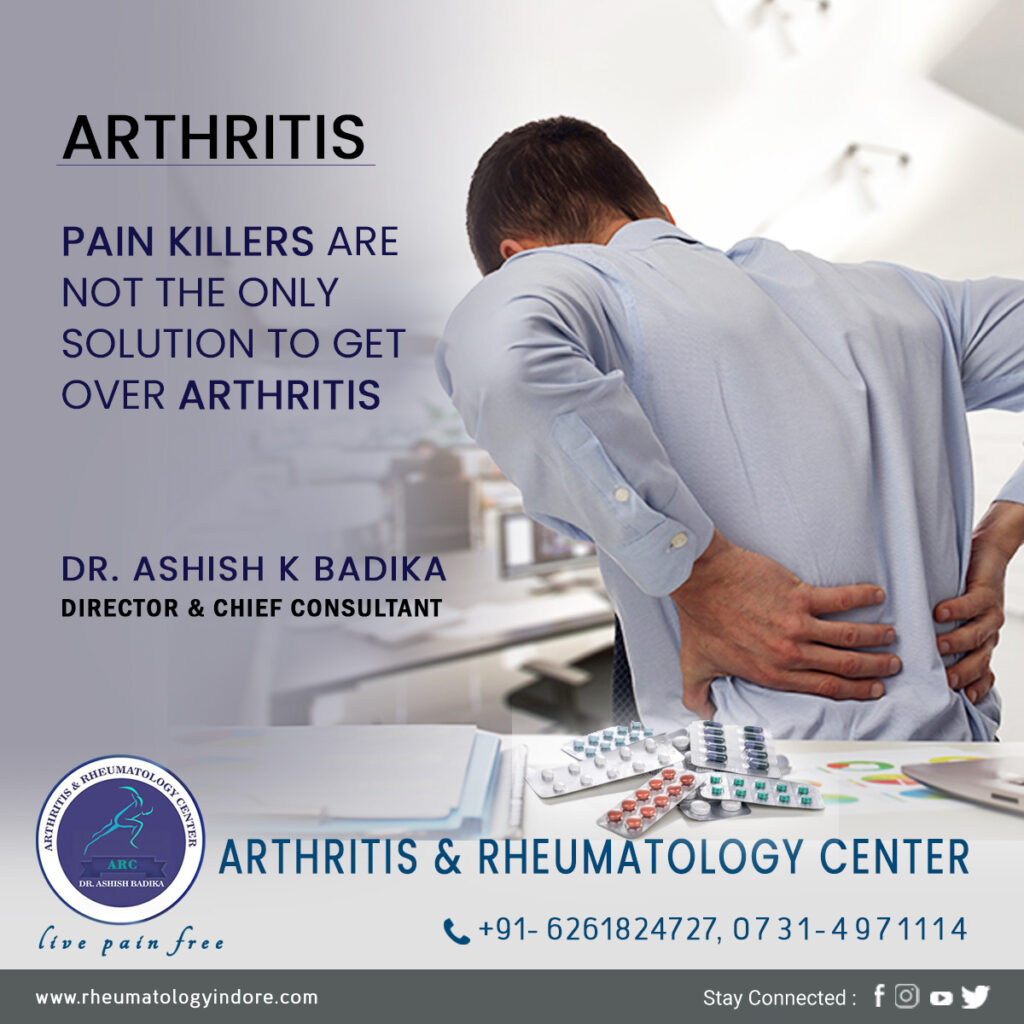 It's very important to understand that the aim of rheumatoid arthritis treatment is not only to reduce joints pains but to protect patients from getting long-term complications also. Like to protects patients from eye problems, lung problems, heart problems, and many more complications.
Nowadays very good treatment is available for RA. These treatments really keep patients pain-free and save them from the short term as well as long term complications.
Dr. Ashish K Badika has 3 years of advanced training in Rheumatology and Clinical Immunology including 2 years Post Doctoral.
He has extensive exposure to Systemic Autoimmune Disorder (Rheumatoid arthritis, Psoriatic arthritis, Seronegative spondyloarthritis, Systemic lupus erythematosus, Scleroderma, Gout, Myositis, Sjogren's Syndrome, Vasculitic conditions, and Paediatric rheumatology disorders).