The treatment time for SLE depends on these factors:
How Does your Body Respond to the Treatment?
Some medicines like Disease-Modifying Anti-Rheumatic Drugs can slow down lupus. Hydroxychloroquine is an example of DMARD. It may take anywhere from 1 to 3 months for you to start feeling better.
2. How Acute is Your Condition?
SLE affects your body either suddenly or gradually. Depending on this the disease may respond gradually to treatment.
3. Which Treatment Will be Suitable for Your Body?
SLE is a chronic disease without any permanent cure. But if controlled well a person can lead a normal life. The treatment can improve symptoms, prevent health problems mainly caused by SLE and other side effects. However, the treatment completely depends on the symptoms you have and the organs that are affected.
Medicines and lifestyle changes have brought positive results to many patients. They are living a long and fulfilling life because of effective treatments.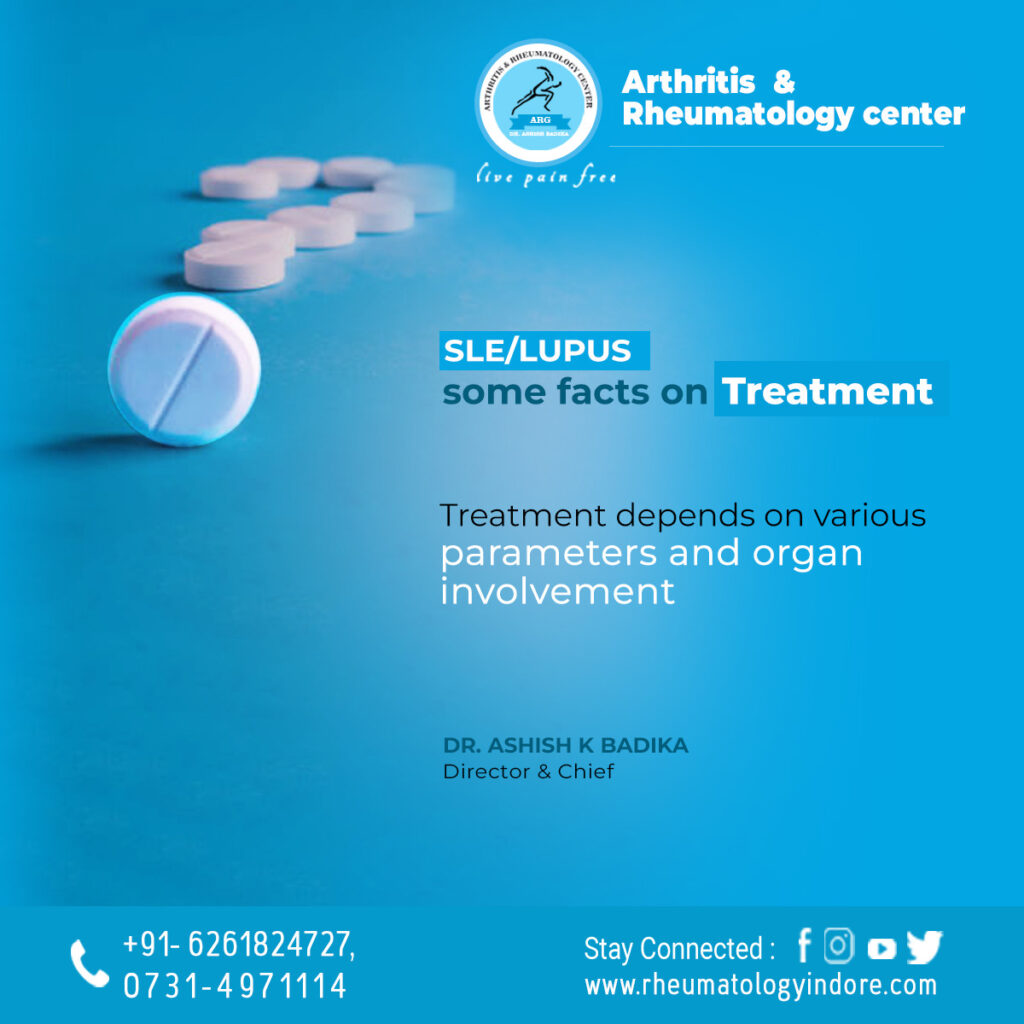 4. Which Organ is Affected Due to SLE?
SLE mainly affects your joints, blood vessels, brain, heart, kidneys, and skin.
Thus, your treatment will mainly depend on which organs are affected and what drugs shall be offered to cure these infections.
But nothing to worry about, all these organs can be healed by systematically following the doctor's advice. So, instead of worrying, one must trust their doctor and treatments.
Contact your rheumatologist for a personalized opinion or if you have a family history of SLE.
Dr. Ashish K Badika has 3 years of advanced training in Rheumatology and Clinical Immunology including 2 years Post Doctoral.
He has extensive exposure to Systemic Autoimmune Disorder (Rheumatoid arthritis, Psoriatic arthritis, Seronegative spondyloarthritis, Systemic lupus erythematosus, Scleroderma, Gout, Myositis, Sjogren's Syndrome, Vasculitic conditions, and Paediatric rheumatology disorders).