It has been seen that people who suffer from Rheumatoid Arthritis are the people who either ignore the early symptoms or think that there is no treatment for it. Please do meet your doctor when you see early symptoms.
Your doctor can determine that exercise can improve your overall functioning and reduce the risk of deformities. Whereas a physiotherapist can create a tailor-made training plan as advised by your doctor to help you in managing the symptoms of rheumatoid arthritis.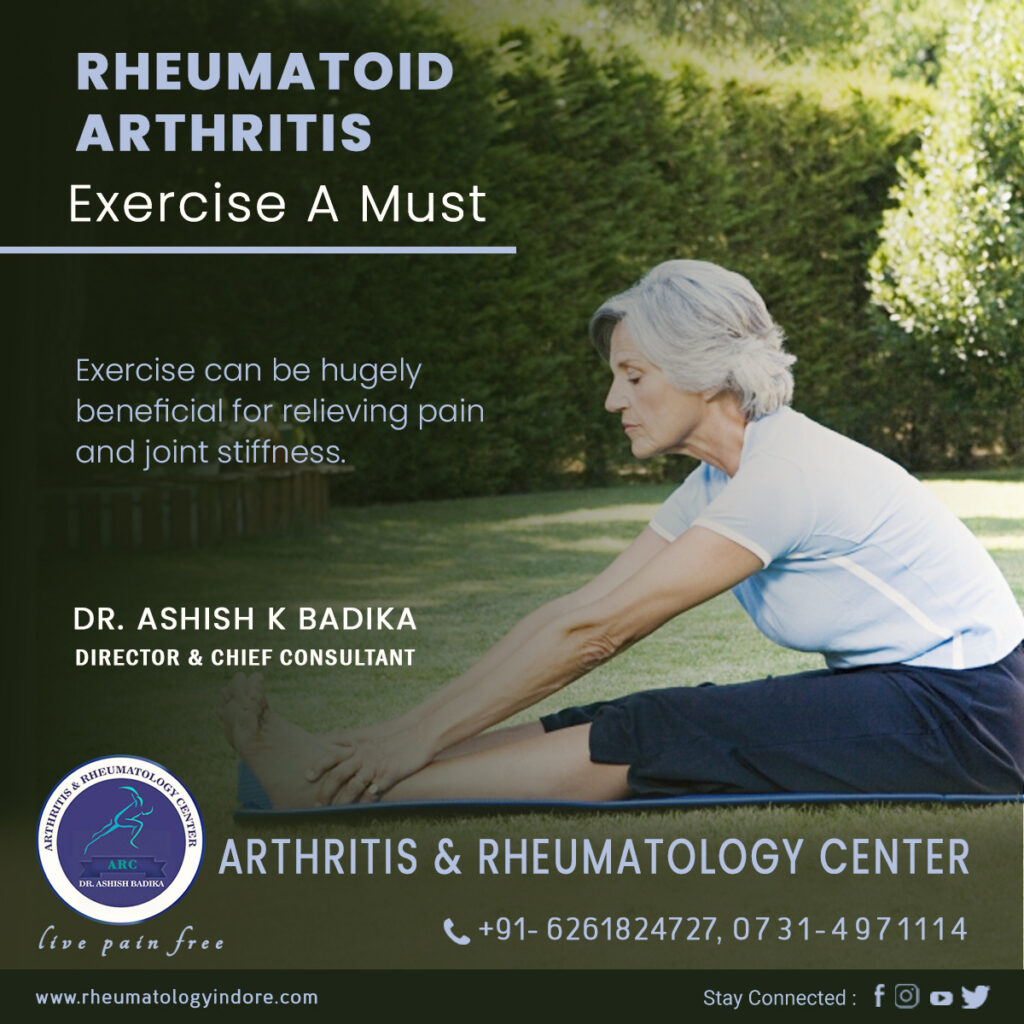 For people with rheumatoid arthritis, exercise can help in weight control, boosting mood, sleep, and overall health by improving joint functioning and preventing muscle wastage and weakness. People with rheumatoid arthritis who exercise regularly have been told that they experience less pain than those who do not. There is plenty of evidence, researches, and studies that confirm that exercise can improve muscle strength, function, and ability to do everyday things and reduce the risk of cardiovascular disease.
The reported benefits of a well-designed exercise program include improved cardiovascular health and cardiorespiratory fitness, increased muscle mass, reduced obesity, improved strength, and physical function, obtained without worsening disease activity or joint damage.
There are limitations to the type of exercises people select for themselves in RA and hence consulting your doctor is a must before taking up any exercise.
Dr. Ashish K Badika has 3 years of advanced training in Rheumatology and Clinical Immunology including 2 years Post Doctoral.
He has extensive exposure to Systemic Autoimmune Disorder (Rheumatoid arthritis, Psoriatic arthritis, Seronegative spondyloarthritis, Systemic lupus erythematosus, Scleroderma, Gout, Myositis, Sjogren's Syndrome, Vasculitic conditions, and Paediatric rheumatology disorders).