Lupus can have many complications.
Complications in Pregnancy
Women with lupus are more likely to have miscarriages and premature delivery. When lupus is active avoid pregnancy. The disease if well controlled for 6 months is the best time to conceive. Patients of lupus with antiphospholipid antibodies also need special care when they plan for pregnancy.
Despite all this, It is possible to successfully carry a child in women with lupus. Talk with your rheumatologist about the risks of lupus flares in pregnancy for the best results.
Osteoporosis
This can happen due to prolonged use of steroids and also can be due to chronic inflammation. Bones become brittle and there is a risk of fracture with a minor injury.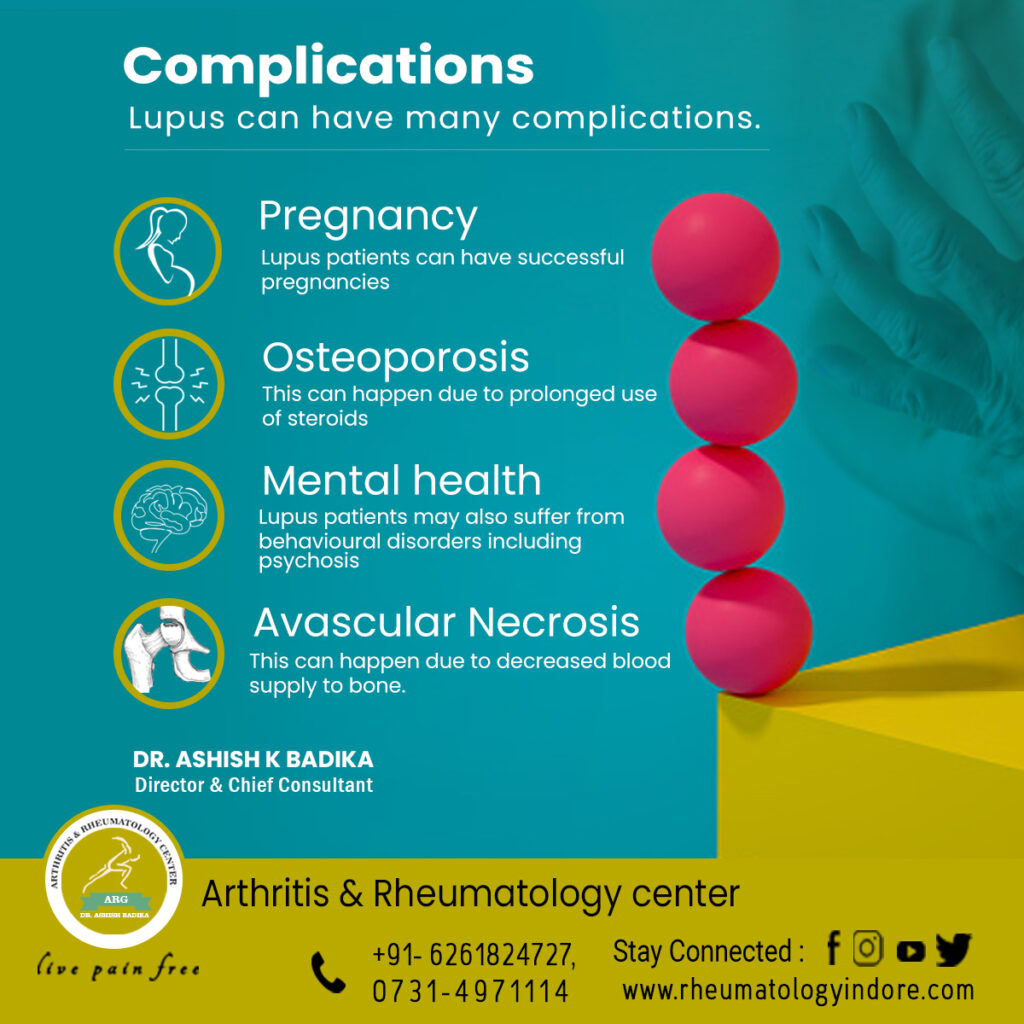 Avascular Necrosis
This can happen due to decreased blood supply to the bone. Can cause severe joint pains. The patient may require surgery.
Mental Health Problems
Lupus patients may also suffer from behavioral disorders including psychosis, Maintaining good mental health is difficult when dealing with the physical and emotional stress of chronic illness.
All of these problems can have serious consequences on a person's daily life. Seeking medical care at the earliest opportunity is advised.
Dr. Ashish K Badika has 3 years of advanced training in Rheumatology and Clinical Immunology including 2 years Post Doctoral.
He has extensive exposure to Systemic Autoimmune Disorder (Rheumatoid arthritis, Psoriatic arthritis, Seronegative spondyloarthritis, Systemic lupus erythematosus, Scleroderma, Gout, Myositis, Sjogren's Syndrome, Vasculitic conditions, and Paediatric rheumatology disorders).