Systemic Lupus Erythematosus (SLE) affects different vital organs of the body like the Kidneys, Brain, heart, skin, liver, blood system, and many more.
Lupus in Kidney: SLE in the kidney is called Lupus Nephritis. It causes kidney disease and may get worse with time. It will lead to kidney failure. Half of the patients suffering from Lupus are diagnosed with kidney disease at some or other time during the course of the disease.
Brain: Also called as Neuropsychiatric lupus. People suffering from it have problems like seizures, headaches, memory loss, psychiatric problems, etc.
Heart: Lupus can affect various layers of the heart. Patients may have symptoms of shortness of breath, chest pain, etc. It can lead to heart attacks also.
Lungs: Lupus can cause fluid collection in the lungs called as pleural effusion. Patients may have chest pain, difficulty in breathing, cough.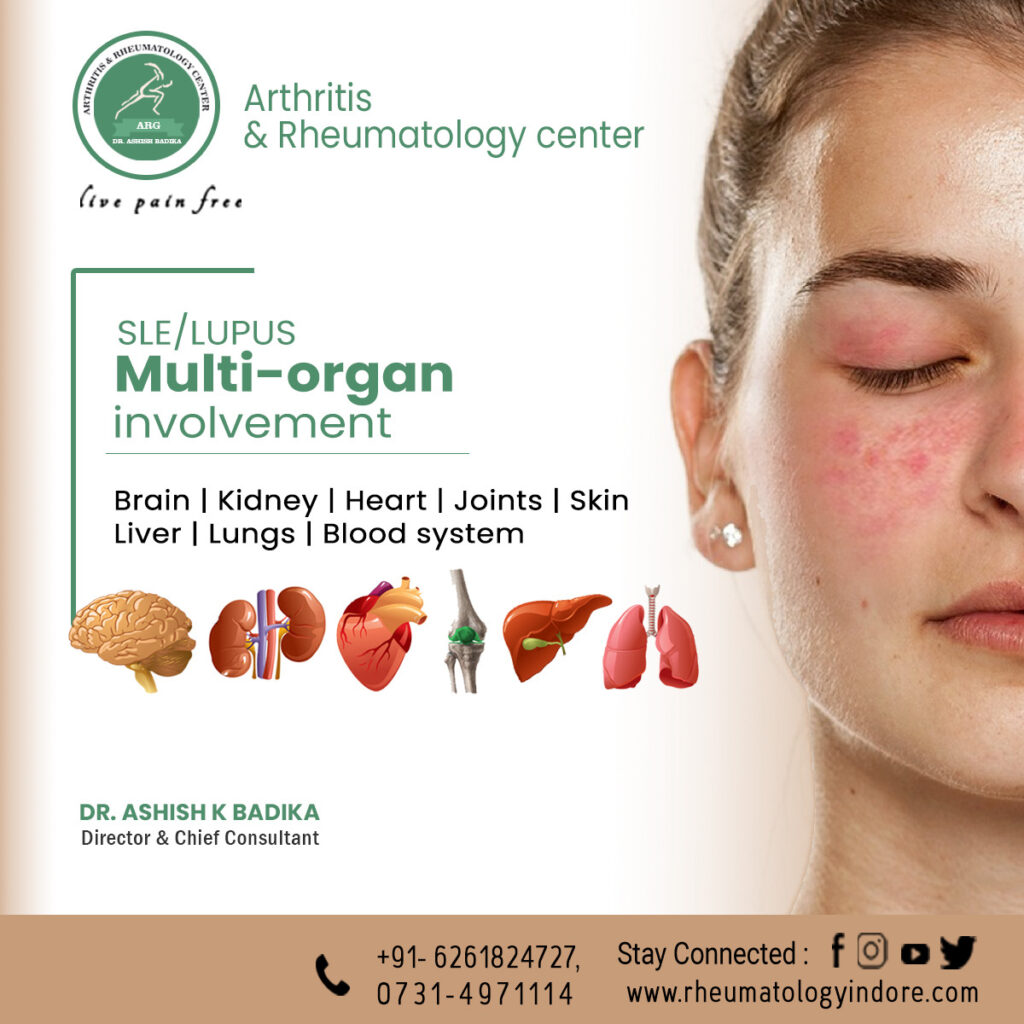 Skin: Most common rash is Malar rash also called as butterfly rash seen on the face. Although lupus can have any kind of skin rashes all over the body.
Blood system: It can cause a decrease in various cells like WBC, RBC, and platelet counts.
Joints: This is called inflammatory arthritis. It is very common in  Lupus. Lupus is a multi-system disease and patients must reach a Rheumatologist at the earliest.
Dr. Ashish K Badika has 3 years of advanced training in Rheumatology and Clinical Immunology including 2 years Post Doctoral.
He has extensive exposure to Systemic Autoimmune Disorder (Rheumatoid arthritis, Psoriatic arthritis, Seronegative spondyloarthritis, Systemic lupus erythematosus, Scleroderma, Gout, Myositis, Sjogren's Syndrome, Vasculitic conditions, and Paediatric rheumatology disorders).