The doctor is very calm. Even if we are panicky regarding our health issues his way of talking or explanation regarding the health issues immediately puts the patient at ease. We come out after our appointment with the feeling that yes we are definitely going to get well.

Asif
My mother is undergoing their treatment since from the year 2002. she is a cancer patient as well as suffering from arthritis. But I would like saying that Dr. Badika is like a god for us. I would salute for their education...and suggest people undergo their treatment. I would highly recommend the doctor.

My mother is facing serious arthritics problem from last 5 years. There was a change in her fingers shape. She is finding difficulties to get up early in the morning, a lot of joints pain. She was taking pain killer tablets daily. From the last 6 months, she is taking treatment in Geeta Bhawan Clinic. I can understand that it is not possible to recover already happened damage in bones but current treatment helps her to avoid future damage. Now she is feeling better. A lot of joint pain relief. Thanks a lot, Dr. Badika.

Ravi
I was unable to walk a single step and unbearable pain was a companion for a few months. I went to four doctor's before going to sir Arthritis & Rheumatology Center and nothing happened. one fine day I searched for the best rheumatologist in Indore on Google and found Doctor's details from that day till today every appointment making difference and a good experience in my life. My pain is totally gone. Now working on straightening my joints and in some days I would be a normal person. If you want to change your life. Go to Dr. Badika sir Arthritis & Rheumatology Center you will find your solution for the rheumatological issue.

Sandesh Verma
Dr. Badika is very humble and best rheumatologist I ever met. I have seen many examples of his best treatment and accurate medical advise. Apart from the treatment, sir use to give a full attention on d problem of patients and also enough time to sort out all d queries. It would be my pleasure to recommend Dr. Ashish Badika for the best rheumatologic opinions.

Renuka Dwivedi
best doctor for Arthritis in Indore. Very skilful

Sarfaraz Ahmad
Highly qualified rheumatologist Best in Indore. Truely dedicated to his patients. Do his best to solve diagnostic puzzles Highly recommended

Sanjay Pancholi
The place is very well equipped and the staff is really polite. The services provided are great 👍and Dr Ashish is very humble and the medicines prescribed by him work like a wonder. Very nice experience
Vineeta Maleyvar
It was a great experience visiting and consulting to Dr Ashish Badika. My mother had been suffering from serious rheumatoid Arthritis from last 2 years. We went to many doctors but didn't get any improvement. Then one of my neighbour gave me knowledge about Dr. Badika. We went there and after 2nd or 3rd dose of his medicine my mother joint paint is speedy recovering from her disease now. Thank you Dr Badika you are really a great human being and having friendly nature. We are 100%, satisfied under your treatment. Thank you very much.
I would refer everyone to visit him whoever is suffering from Arthritis and Rheumatology or other related problems, because the number of patients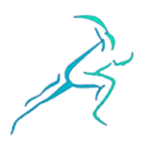 S R